Our Story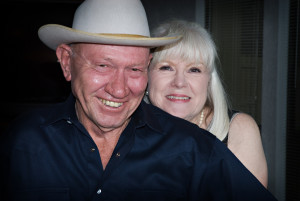 In March of 1968, Lee Groves decided to turn a negative into a positive. Where most men would have bemoaned a layoff, Lee saw it as an opportunity to strike out on his own. After talking it over with his wife of eleven years, Dorothy, he went out Monday and purchased a truck while Dorothy went to an office supply store and purchased a record keeping book. Groves Electrical Service had begun.
Starting out just one man and his truck and finding new customers strictly by word of mouth, all the middle of the night emergency calls, long days, and high temperatures paid off as Lee was able to grow his company enough to move out of his garage in Carrollton and into an office off of Maple Ave. in Dallas in 1970. That same year he signed his first contract, a $3,217.00 job with Hughes Steel Building Company.
In 1971, Groves Electrical Service landed its first major project: Shepherd and Foreman Elementary School in Plano. Growing out of its Maple Ave. location, Groves moved again in 1973 to Fifth Street in Downtown Carrollton, acquiring the landmark silo on 4th street as well, and in 1974, Lee incorporated the company. In 1988, the office staff moved into an office building off of Beltline in Carrollton while the Service and Construction department still warehoused out of 5th Street.
In 20 years, Groves Electric had grown from only two people to an eight person office staff, twelve person service department staff, and twenty-five construction department staff. As the company continually grew, Mr. Groves wanted to bring the office and warehouse under one roof again and set out searching for the perfect location. In 1999, Groves purchased the property for our current location on Squire Place and moved Groves Electric to Farmers Branch. After the office renovations were complete, the office staff moved in, in 2001 with the warehouse and service department joining in 2010.
Today, Groves Electrical Service has six departments: Operations, Estimating, Construction, Service, Sports and Street Lighting, and Warehouse, and employees four Master Electricians, over twenty Journeyman Electricians, and over 100 Apprentice Electricians. Groves Electrical Service has completed over 1,380 total projects since 1968 and looks forward to each new bid as an opportunity to create new relationships, achieve new success, and be a small part in molding the Dallas/Fort-Worth Metroplex into the economic powerhouse it is.
Lee's work ethic and determination is, and will always be, a vital part of Groves Electric. He was the epitome of the American Dream and we are honored to keep his dream alive by keeping Groves Electric at the forefront of the construction industry in Dallas/Ft. Worth.
As Mr. Groves said, "the secret to success is just to work hard and often- and if you don't want to do it, you just do it anyway."
We plan to.
Miles of Conduit Installed
12600